ISC is following all "Return to Play" protocols issued by the Iowa Soccer Association and U.S. Soccer. These protocols can be found in the links below. In addition, ISC has its own panel of experts who are advising the club at the local level, and who also have players playing in the club. The ISC COVID-19 Advisory Committee is made up of the following individuals:
J Stacy Klutts, M.D. PH.D
Clinical Associate Professor of Pathology
University of Iowa Hospitals and Clinics
Chief, Pathology and Laboratory Medicine
Central Iowa VA Health Care System
Stacy has a son who plays on 19U ISC Unified.
Jon Houtman, Ph.D
Associate Professor of Microbiology and Immunology
Associate Professor of Internal Medicine
Faculty Director, Human Immunology Core
University of Iowa
Jon has a son who plays on ISC Thunder-13U Boys.

David N. McAuliffe, MA, ATC, LAT, CSCS, ROT
Certified Athletic Trainer
Certified Strength and Conditioning Specialist
Registered Orthopedic Technologist
David has a daughter who plays on 10U ISC Rage, and a son who plays in the 8U Academy on Friday nights.
Lisa Moenning, MPAS, PA-C
Emergency Medicine
Family Medicine
Lisa has a son who plays on 19U Unified.
Spas Kotev, MD, FACC, FSCAI
Interventional Cardiologist
Iowa Heart Clinic/Mercy Iowa City
Kotev has a son who plays on 13U ISC Thunder.
Cecilia Norris, M.D.
Family Physician
Medical Director, Iowa City Free Medical Clinic
Cecilia has a daughter who plays on 19U ISC Dynamite.
Mushtaq Ali M.D., M.Sc
Hospitalist
Unity Point Clinic, St Luke's Hospital
Ali has one daughter playing on the ISC Dynamite and one son playing on the ISC Wolves.
Daniel Lee, M.D.
Urologist
Unity Point Health Allen Center for Urology
Daniel has two sons who play on ISC Hawks and ISC Wolves.
Iowa Soccer Association "Return to Play" protocols and additional resources can be found at the links below.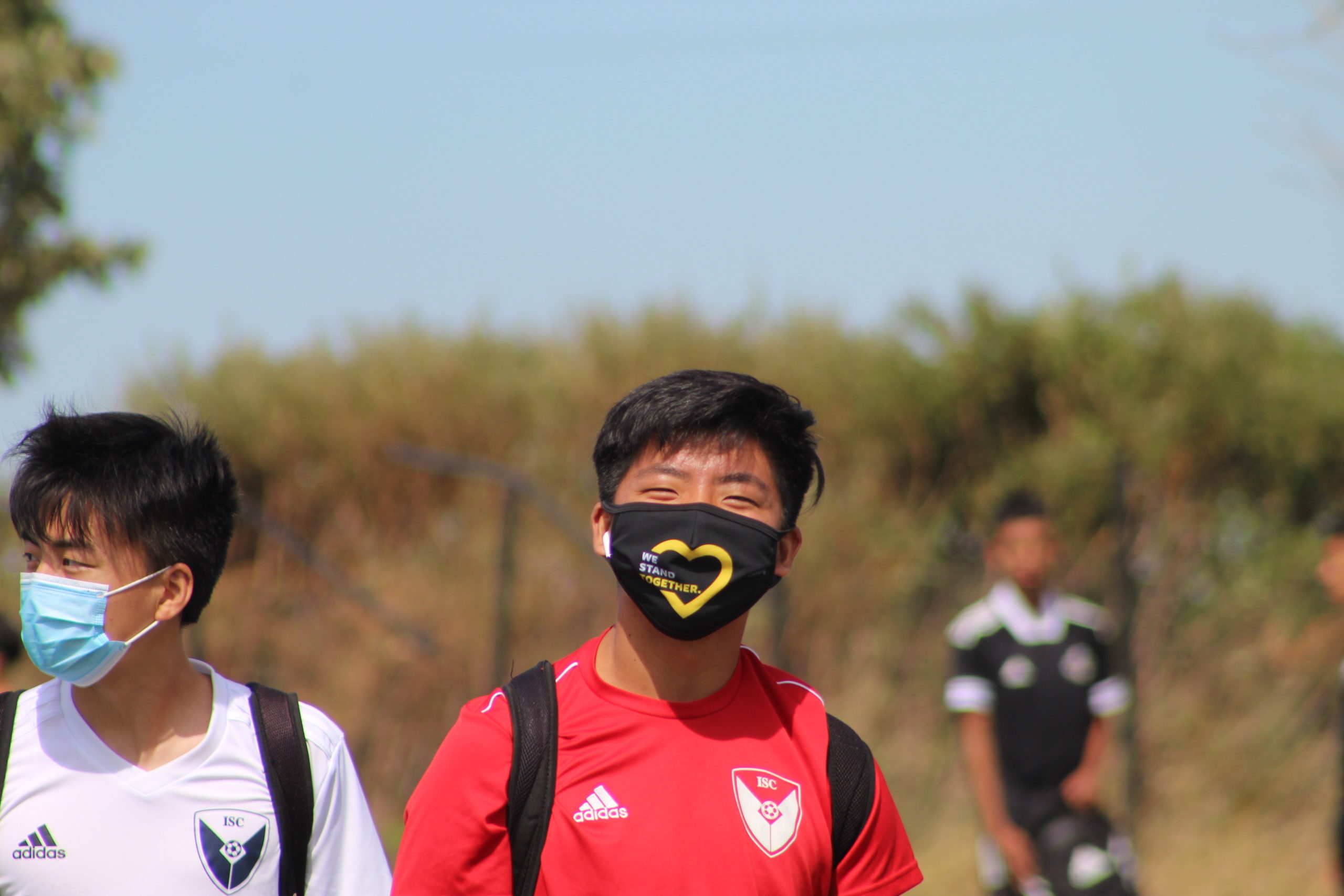 ISC COVID-19 FAQ
Questions Answered by the ISC COVID-19 Advisory Committee
How does the increase in COVID cases in Johnson County impact how we proceed with soccer in the short term?
The risk of any SARS-CoV-2 transmission at soccer practices and games is a small risk at baseline. However, what risk does exist relates directly to the prevalence of SARS-CoV-2 infection among the participants. At all times, the medical advisory group for ISC has been monitoring, and will continue to monitor, this risk especially as it relates to the level of disease among the participant age groups. Please understand that we as members of this advisory group are all sending our kids to the practices and games, as well.  As such, we have a vested interest in making sure this is done correctly.
Over the past 6 weeks, Johnson County and Iowa as a whole have seen increasing numbers of positive SARS-CoV-2 cases, but the vast majority of that spike is in young adults ages 18-25 (AKA college students). The infection curves for all other age groups, including the youth who are involved in ISC, are similar to recent past if not trending down when compared to the beginning of August. The local spike in numbers is borne out by the self-reported positive numbers from the University of Iowa, where as of 9/11/20, 1,804 students have tested positive, but only 27 faculty and staff have tested positive, even though there are equal numbers in each group (~30,000 people in each group). Also, the positivity rates have dropped recently at the UIHC, from a high of near 50% in late August to between 15-20% the last week or so.  Johnson County is the same way, where the positivity rates were above 50% for a while in late August but are now below 15%, which is where it was for most of June and July. This spike was almost completely driven by college age students, and we appear to be over the major part. So far (fingers crossed), the spike in infections in college age students has not appeared to be transferring to the general population of Johnson County. However, the medical advisory group is watching this closely from our inside perspectives.
So, to answer the question directly, in the short term we are in no different risk situation with regards to soccer than we were 6 weeks ago. Over the long term, we will be watching for increases in community cases that might require changes in protocols or policies. We are hopeful that with strict adherence to policies, and the current decreasing infection trends in the community, we will be able to complete the fall season of soccer.