ISC has its own panel of experts who are advising the club at the local level, and who also have players playing in the club. The ISC COVID-19 Advisory Committee is made up of the following individuals:
J Stacy Klutts, M.D. PH.D
Clinical Associate Professor of Pathology
University of Iowa Hospitals and Clinics
Chief, Pathology and Laboratory Medicine
Central Iowa VA Health Care System
Stacy has a son who plays on 19U ISC Unified.
Jon Houtman, Ph.D
Associate Professor of Microbiology and Immunology
Associate Professor of Internal Medicine
Faculty Director, Human Immunology Core
University of Iowa
Jon has a son who plays on ISC Thunder-14U Boys.

David N. McAuliffe, MA, ATC, LAT, CSCS, ROT
Certified Athletic Trainer
Certified Strength and Conditioning Specialist
Registered Orthopedic Technologist
David has a daughter who plays on 10U ISC Rage and a son who plays on the ISC Force-9U Boys.
Lisa Moenning, MPAS, PA-C
Emergency Medicine
Family Medicine
Lisa has a son who plays on 19U Unified.
Spas Kotev, MD, FACC, FSCAI
Interventional Cardiologist
Iowa Heart Clinic/Mercy Iowa City
Kotev has a son who plays on 14U ISC Thunder.
Dilek Ince, M.D.
Infectious Disease Specialist 
Clinical Professor-Internal Medicine
Dilek has a son that plays on the ISC Hawks-12U boys.
Mushtaq Ali M.D., M.Sc
Hospitalist
Unity Point Clinic, St Luke's Hospital
Ali has one daughter playing on the ISC Unified and one son playing on the ISC Wolves.
Daniel Lee, M.D.
Urologist
Unity Point Health Allen Center for Urology
Daniel has three sons who play in the ISC.  They are on ISC Force-9U boys, ISC Hawks-12U boys, and ISC Wolves-15U boys.
Navigating COVID:  ISC's 2021-2022 GUIDELINES
QUARANTINE GUIDELINES: ISC IS FOLLOWING THE IOWA CITY SCHOOL DISTRICT GUIDELINES.  CLICK HERE TO VIEW THOSE GUIDELINES.
Recent Studies Involving Soccer and Covid-19 Transmission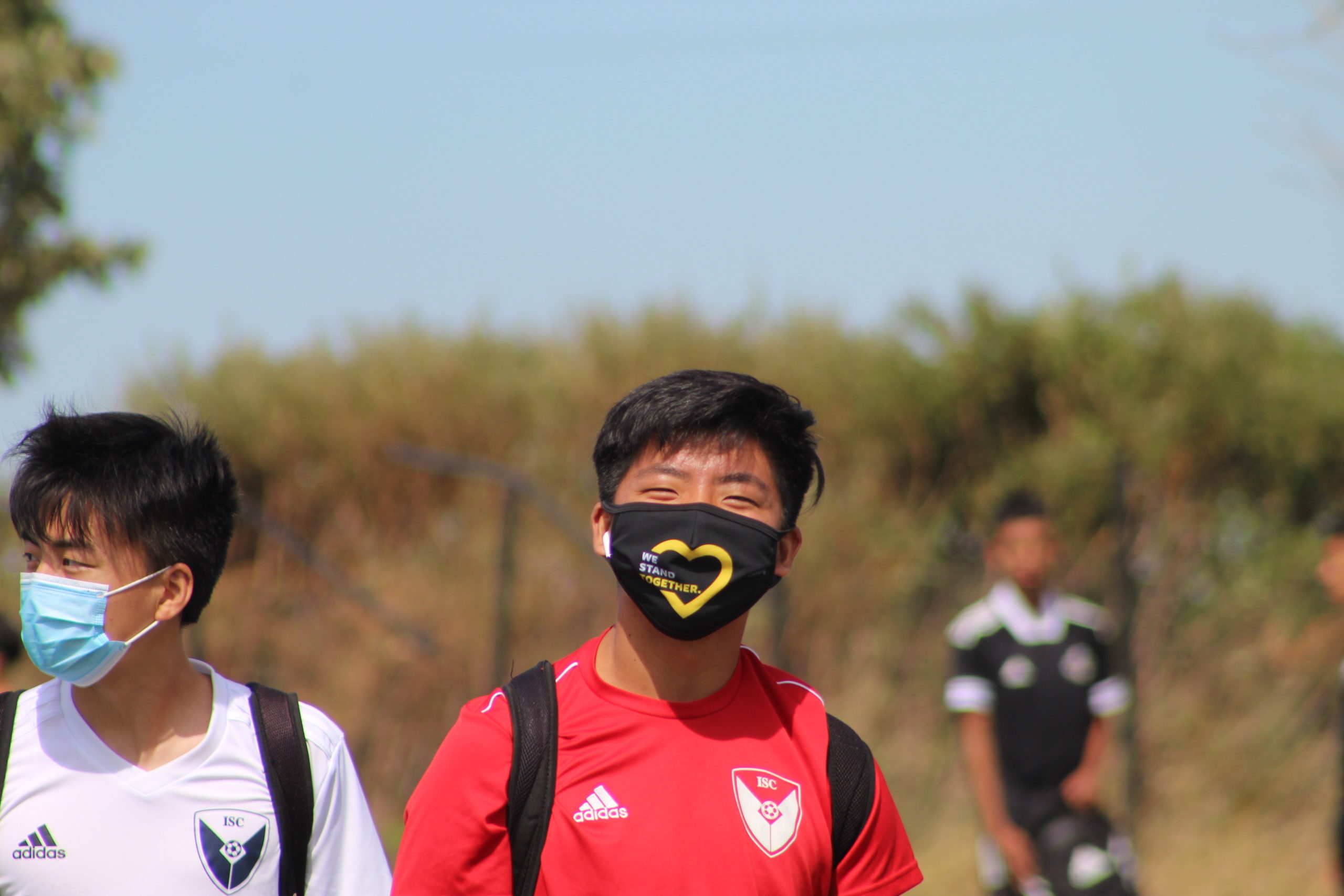 Questions Answered by the ISC COVID-19 Advisory Committee
Does the ISC COVID ADVISORY GROUP monitor and consider changes in their recommendations based on the COVID positivity rate in Johnson County?
The risk of any SARS-CoV-2 transmission at soccer practices and games is a small risk at baseline. However, what risk does exist relates directly to the prevalence of SARS-CoV-2 infection among the participants. At all times, the medical advisory group for ISC has been monitoring, and will continue to monitor, this risk especially as it relates to the level of disease among the participant age groups. Please understand that we as members of this advisory group are all sending our kids to the practices and games, as well.  As such, we have a vested interest in making sure this is done correctly.