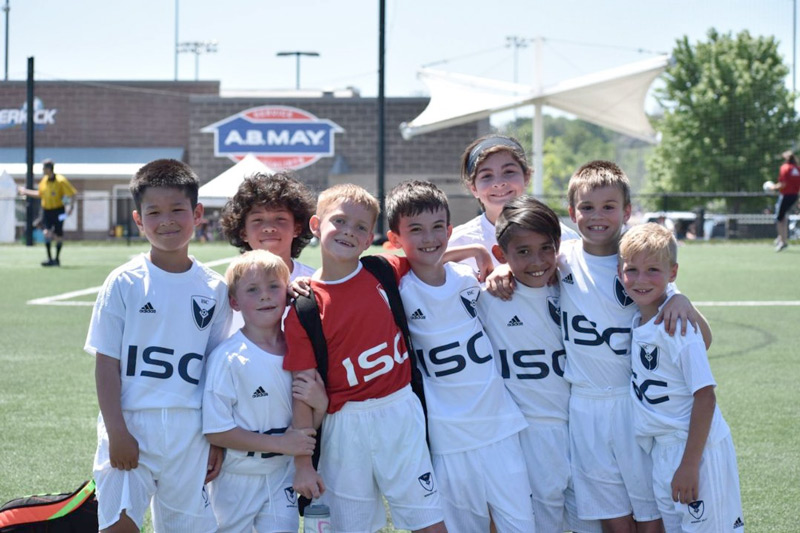 If you are interested in joining the ISC Recreational Academy Program (5U-7U) or ISC Intermediate Lightning Program (8U-12U), please register for those programs under Academy or Lightning registration.
If you are interested in joining the ISC "Advanced Year-Round" program that runs August through July 31 each year, you will need to register for the ISC Clinics and Tryouts, and if offered a roster spot, complete registration via the Advanced Team Placement registration page.
During the Clinics and Tryouts period held in June each year, we will have administrative staff available at designated times to assist you with the registration process.
Joining Mid-Season
If you are new to the Iowa City area, or if there were mitigating factors as to why you were unable to attend the clinics and tryouts, and you would like to join the ISC, we will do our best to accommodate new players.
If you are interested in joining ISC mid-year, please e-mail ISC Registrar Diana Arpey at registrar@iowasoccerclub.com. Diana will invite interested players to attend two practice sessions. After the practices are complete, Director of Coaching Jon Cook will then discuss with the parents, player and team coach if ISC is a good developmental fit for the player.
At that stage, if the player is still interested in joining the ISC, you will be notified of the registration process.
Questions?
Please contact Diana Arpey at registrar@iowasoccerclub.com