ISC Men's Indoor Soccer League
ISC Men's League is Open to Adult Men and Youth Players 16U-19U (Note all 16U players must be sophomores.)
What is the ISC Men's Indoor Soccer League?
The ISC Men's Indoor Soccer league is a professionally administered indoor league that includes the area's best youth (players aged 16U-19U) and adult players. 
Our league has a great history in Iowa City as we enter our 13th year.  Lots of great ISC players and terrific adult players have played in this league.  This is the league for the best adult players in Iowa City.
Two sessions of indoor play are offered each Winter and all games will be played at the Hawkeye Tennis and Recreation Center (HTRC).
HTRC Address –  2820 Prairie Meadow Drive, Iowa City, Iowa.
Please download the ISC Men's League Rules.
Why Sign up for the ISC Men's Indoor League?
The ISC Men's Open indoor league offers a very competitive league structure and all games are played on an indoor turf field (not on a gym floor). The league is professionally run and balances the needs of both the top 16U-19U elite club players and adult players in Iowa City.  For over 12 years the league has maintained a great balance between high level youth players who fully understand that they are youth players privileged to play in a Men's league, and adult players who benefit from playing against young players reaching their prime.
League champions receive winner's shirts.
LEAGUE SCHEDULE
Session 1 runs November 2019 through January 2020.
Session 2 runs January 2020 through March 2020.
The first play date for session I will start on Friday, November 8, 2019
LEAGUE FEE
 Includes 9-11 games and a league t-shirt/jersey.
Each team will play 10 games for session I.
LEAGUE FORMAT
6v6 Indoor Soccer – (5v5 plus keepers).
The field is 40 (w) x 55 (l) yards.
No Walls, kick-ins for restarts.
A maximum of 11 players per team.
Games will be 45 minutes in duration (running clock, no half time).
Players are NOT allowed to wear cleats on the HTRC surface.
League Scoring is 3 points for a win, 1 point for a tie, 0 for a loss.
Championship games that end in a tie are decided by penalty kicks.
ADULT PLAYER INDIVIDUAL AND TEAM REGISTRATION
Each adult player registers on their own.  They must register online and pay the $135.00 fee by using the "Adult Player" registration link.
A team captain or coach must also register your team by contacting the league director and identifying which 11 registered players should be assigned to your team. To register your team, please submit your team roster via e-mail to  jon.cook@iowasoccerclub.com.
Each team must have 11 players registered AND PAID in full by the registration deadline (no exceptions). Team registration is the responsibility of your team captain/coach.
We do not allow teams to register more than 11 players, and players cannot share a roster spot.
Note: If you are interested in joining the league, but do not have a full team, please contact the league director and we will attempt to match you with players in a similar situation. There are no guarantees, however, that we will have room for you in the league.
16U-19U  PLAYER REGISTRATION
Each player must register online and pay the $135.00 fee by using the "High School Player' registration link. All 16U players that are sophomores and all 17U-19U players, register as high school players.
All high school registered players will be placed in a pool of players for the annual league draft.  The league director will select team captains, and those captains will then select the teams from the players registered at the annual draft.
Session I draft will be held at the Vine but only team captains are invited-Wednesday, November 6, 2019 for session I.
ISC POPPI players are allowed to enter the draft, but ISC POP players are NOT. All players who enter the draft must meet their practice requirements each week to be eligible to play in the league games on the weekend.
Non ISC high school players that would like to participate in the league are welcome to form their own teams, but they will not be included in the draft with the ISC players.
While each high school team has a team captain, players that are playing in the league through the draft will be coached by the ISC staff coaches for most games and follow our guidelines for the games.
REGISTRATION DEADLINES AND SCHEDULE RELEASE – SESSION 1
Adult and high school player registration and payment deadline – Tuesday, November 5, 2019.
Schedules released: Thursday, November 7, 2019.
We allow registration up until Tuesday, November 5, therefore, we will not be able to release schedules for league play until Thursday, November 7, 2019.
Teams should assume that they will have a game on Friday, November 8, 2019, at some time during the time frame 6:00 PM to Midnight.
Please note – We will only release the schedule for the first weekend of play on November 7, 2019.
METHOD OF PAYMENT
We only offer one method of payment.  Each individual player must register online and pay their full fee with a credit card at the time of registration in order to be eligible to play for your team.  This payment option is unique in that we actually try to make each person responsible for their own fees.  We do it this way so that one person, for example a coach or team captain, is not burdened with having to pay the team entry fee for all players.
QUESTIONS/ROSTER SUBMISSION?
Please contact the League Director Jon Cook at jon.cook@iowasoccerclub.com
ISC Men's Indoor League – Sponsor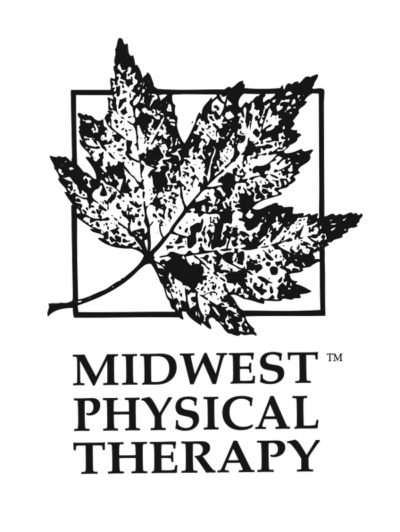 Session 1 Team Assignments
Download the Men's Open Session 1 Team Assignments at the links below:
Session 1 Date/Schedule/Cost
SESSION 1 Men's League GAMES will mostly be played on Friday nights.  There are 2 Saturday nights that we have scheduled games.  The finals will be played on Sunday, January 5, 2020.  In addition, there are 2 week night games scheduled and those dates are: Wednesday, December 18 and Thursday, December 19, 2019.  
TIME RANGE FOR FRIDAY NIGHT GAMES:  6:00 PM to Midnight.
TIME RANGE FOR SATURDAY EVENING GAMES: 7:00 PM to Midnight.  (Note that there are only 2 Saturday night league dates for session 1.)  (The two Saturday nights that we have games are Saturday, November 16, 2019 and Saturday, January 4, 2020.  The high school teams will NOT play games on November 16 due to KC College Showcase.)
TIME RANGE FOR WEEK NIGHT GAMES DURING DECEMBER 18-19, 2019:  5:15 PM to 10:30 PM
Download the MEN'S League weekly Session 1 Schedules at the links below:
Weekend #1 — 11/8/19
Weekend #2 —  11/15/19 and 11/16/19 (No High School teams scheduled this weekend) 
Weekend #3 — 11/22/19
Weekend #4 — 12/6/19
Weekend #5 — 12/13/19
Week #6 — 12/18/19, 12/19/19, 12/20/19
Weekend #7 — 1/3/20, 1/4/20, 1/5/20
Full Season Schedule-Will be updated once registration is completed.
League Fee=$135 Per Player for 10 League Games and a league jersey.
Session 1 League Standings
Session 2 Team Assignments
Download the Men's Open Session 2 Team Assignments at the links below:
ISC 16-19U Boys' Rosters
Adult Team Assignment
Session 2 Dates/Schedules
Session 2 League Standings
Download the Men's Open Session 2 League Standings at the link below:
Men's League Standings Session 2
CONGRATULATIONS TO OUT OF ELIGIBILITY – MEN'S LEAGUE SESSION II CHAMPIONS
Men's Indoor League Rules
Download the Men's Open League Rules at the link below: